Luxe Group Flooring is a New Zealand owned and operated company who specialise in the production of carpet underlay solutions that eliminate and reduce the current product issues experienced in the flooring industry. These solutions derive from our customers and the information they provide.
"We first ask, then listen, to produce a premium product superior in every way"
---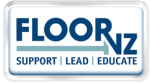 FloorNZ Member
We do not compromise on the quality of material used, or in the production and manufacturing of any Luxe products. All specifications are independently tested by the NZWTA and must be unmatched in performance and innovation prior to any products being launched.
Luxe represents Innovation, Quality & Luxury.
We solidify this in the market by aligning with retailers who have these same values.
All Luxe Group Flooring products can be purchased through one of our retail partners. With locations across New Zealand, we are able to meet your flooring needs quickly. Our Luxe Group Flooring "where to buy store locator" will help you find your nearest store.
---
Innovation is viewed as the application of better solutions
The provision of more-effective products, processes, services, technologies
Innovation is more apt to involve the practical implementation of an invention ie new/improved ability
Not all innovations require an invention. Innovation often manifests itself via the engineering process, when the problem being solved is of a technical or scientific nature
Stock Levels
We hold a comprehensive range of residential floor coverings and carpet underlay products for the residential and commercial flooring market. Our Categories include carpet underlay, carpet, carpet tile, and garage carpet.
We understand how important it is for you to establish relationships with suppliers that help add value to your business. We appreciate the opportunity you have given us and promise to provide a level of service and product quality at the highest level.